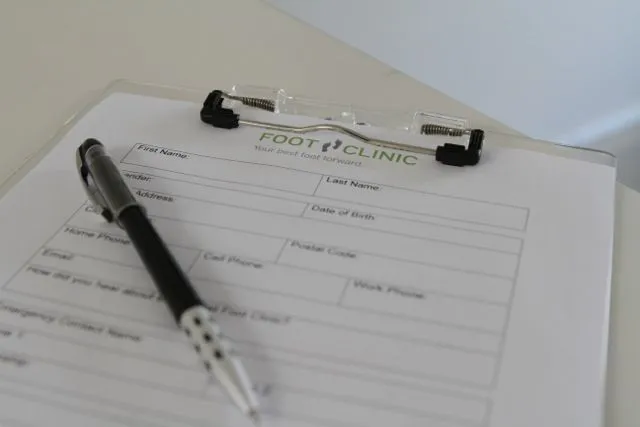 Your first visit allows us to get to know you and your feet better. By understanding the root cause of your foot problem, we can come up with a treatment plan that works for you.
In order to get the most out of your appointment, we ask you to please complete your intake and screening protocol forms (that will be e-mailed to
you) before attending your appointment. Also at this time as we are a
regulated health clinic we are continuing to ask that everyone continues to
wear a mask when they come for their appointments until further notice.
Thank you for your cooperation.
Please bring: your usual footwear plus any orthotics, foot or ankle braces
you may have, or any recent x-rays of your feet or legs.
We are located on the 2nd floor (up 1 flight of stairs) on the north side of Bloor St, between Runnymede and Beresford Avenue.
We look forward to seeing you!